Blog Article: June 8, 2021
Have you ever arrived at the checkout counter and realized you forgot your wallet in the car or your debit card at home? It's moments like these that make you stop and think, "there has to be an easier way to pay". Well there is! The beauty of today's technology is the convenience and accessibility for on-the-go lifestyles. With evolve FCU's Mobile Wallet, you can shop worry-free without your purse or wallet.
The Mobile Wallet is a feature that is simple to activate and use. To get started, you will need your:
Mobile phone and smart watch
Preferred debit/credit cards to upload into your Mobile Wallet
evolve FCU account information for bank verification
Here are 2 important things to note:
Do not confuse Mobile Wallet and the evolve FCU Mobile App; they are two distinct electronic features.

Most compatible phones come preloaded with Samsung Pay, Google Pay, and Apple Pay. If you cannot access the app, search and download it from the Google Play or App Store.
 Look for these logos:

The next step in setting up your Mobile Wallet is to visit your designated website below for step-by-step instructions on how to download this feature into your mobile device(s).
Here are just some examples of the Samsung and Apple setup process to help guide you into the right direction.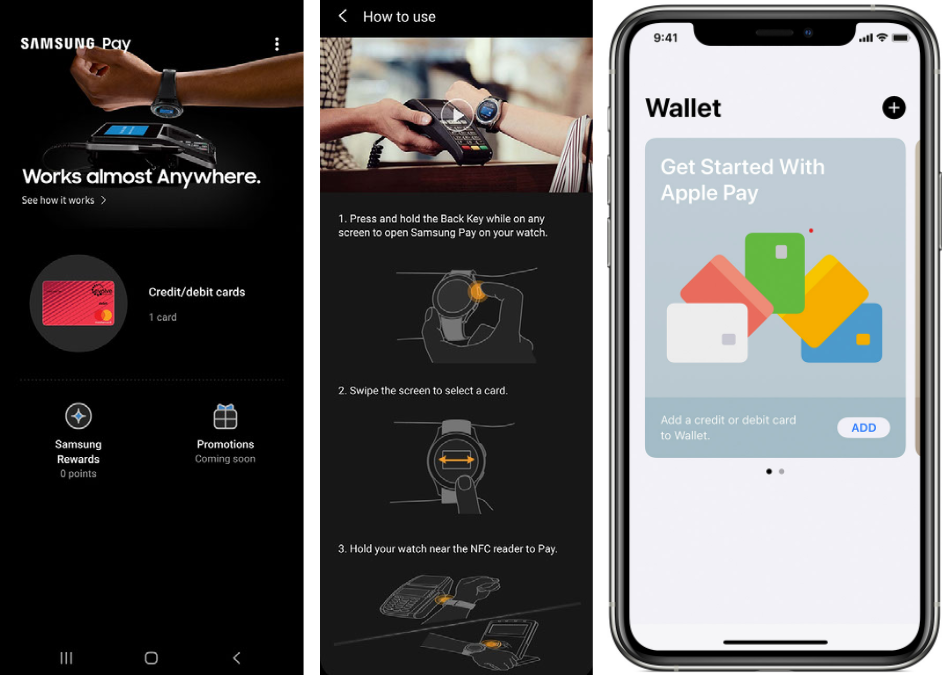 What Happens Next?
Once you have setup your mobile phone and watch with Mobile Wallet, here is what you can look forward to:
Setting up biometric security with Fingerprint and Iris recognition for added protection

Conveniently making purchases online or touch-less in stores

Send money securely and quickly to friends and family

Available access to retail discounts and rewards offered by Samsung, Apple, and Google
Make sure to look for the NFS reader logo at stores. This will be your green-light to using your digital wallet!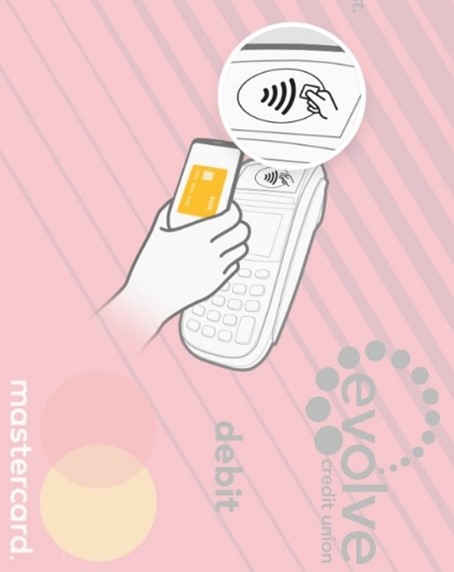 For questions regarding Mobile Wallet or setting it up, please reach out to our eBanking Center at 915.593.5866. They will be happy to help!