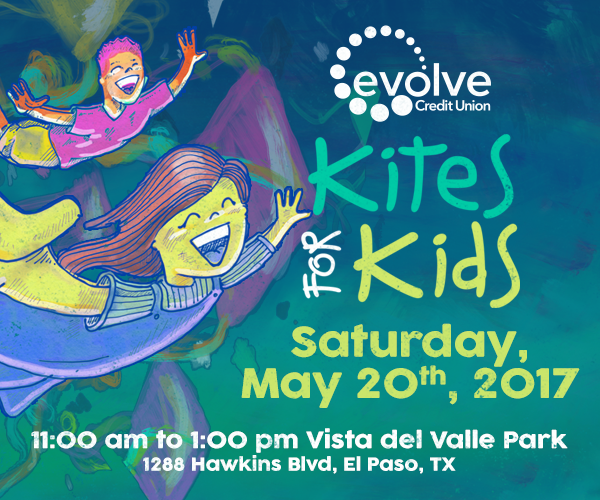 Saturday, May 20th
from 11:00 am - 1:00 pm
(click for map)
evolve Federal Credit Union's 8th annual Kites for Kids will be held on Saturday, May 20th from 11:00 am – 1:00 pm at Vista del Valle Park. Spend time flying kites, enjoying a picnic lunch, and playing games at this FREE event that is open to the public.The first 300 kids will receive a free kite courtesy of evolve FCU as well as the first 300 people will receive tickets for a free picnic lunch and lemonade. In lieu of our kite flying contest, this year we will be hosting a raffle for kids. Kids can win tickets to the raffle by playing a variety of games with prizes ranging from promotional items to kids savings accounts.Come join evolve FCU for a day of free kites, food, and fun for All!
We hope to see you there!
---


Beginning on June 1, 2017, Overdraft Protection, or ODP, will be limited to a max of $750 per account.
Overdraft Privilege (ODP) is a service to help members prevent returned checks and overdrafts on their checking account. It is offered to our checking account members in good standing. You must Opt-in for this service. If you have already Opted-in, no further action is needed. 
If you haven't Opted-in and are interested or would like more information, please call us the phone number listed below, or click on the Reg E option under the Services tab when logged into your eHome Banking, complete the form and present it at a branch or mail it to: 8840 Gazelle Dr. El Paso, TX 79925, or email it to mbrsvcs@evolvefcu.org You can revoke your authorization for evolve FCU to pay these overdrafts at any time by any of the above methods if you decide this service is not for you. 
As of June 1st, 2017, the credit union will be offering an Overdraft Privilege (ODP) maximum of $750.00 per account. The credit union fee of $29 for handling each overdraft created by check, ACH, Point-of-Sale, ATM withdrawal, in-person withdrawal, or other electronic item that is paid and $29 for items returned remains the same.
For overdraft protection, a separate service from ODP, available funds from your savings account are automatically transferred to your checking account to prevent it from overdrawing the account. The credit union fee of $1.00 per overdraft transfer occurrence remains the same.
For questions please contact the Service Support Center at (915) 593-5866
---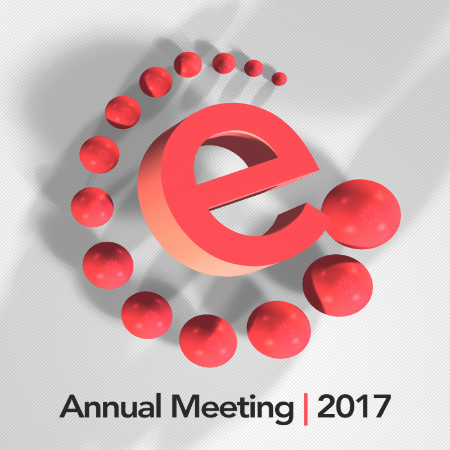 Wednesday, April 19th 2017
El Paso Community College
9050 Viscount, Building A
Business Meeting begins at 6:00 p.m.
This Meeting Is For You, Our Member!
It provides you the opportunity to learn more about your credit union as you will hear reports about our financial condition as well as new and current goals for the future.
Your credit union's annual meeting is democracy in action and offers you the opportunity to share your concerns, ask questions, get acquainted with other members and meet your Board of Directors.
Members in good standing will be eligible to win cash prizes. Primary account holders may bring one guest to the meeting.
We're looking forward to seeing you there!
---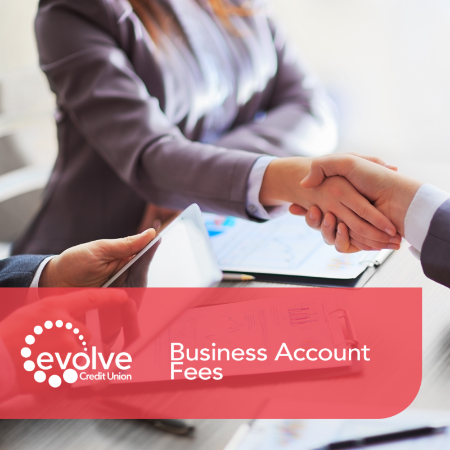 Beginning on April 1, 2017, Business Accounts will be subject to a new monthly fee:
$5 per month for accounts with an average monthly balance over $15,000

$10 per month for accounts with an average monthly balance between $5,000 AND $15,000

$15 per month for accounts with an average monthly balance less than $5,000
For a full list of benefits and fees please review the evolve Membership Plan at www.evolvefcu.org/resources/more
or contact the Service Support Center at (915) 593-5866.