Lilia Worrell Director of Municipal Courts
Lilia Worrell has worked at the City of El Paso Municipal Court since 1992. She has been promoted from Accountant to Assistant Director and in June 2017 was appointed as the Director of the Municipal Courts. Ms.Worrell is a member of the National Association of Court Managers, Government Collectors Association, Texas Municipal Courts Association, International City/County Management Association, and Criminal Justice Advisory Committee with the Rio Grande Council of Governments. Ms. Worrell has attained National Certification as Court Manager from the National Center for State Courts-Institute for Court Management and Level I State of Texas Certification with the Texas Municipal Court Clerks Association. Prior to joining the City of El Paso, Ms.Worrell worked for 3 years at the County Auditor's office as an Accountant, Internal Auditor and Grants Accountant. Ms.Worrell also worked full time at First City National Bank while attending the University of Texas at El Paso where she earned a Bachelors Administration degree in Finance and Accounting.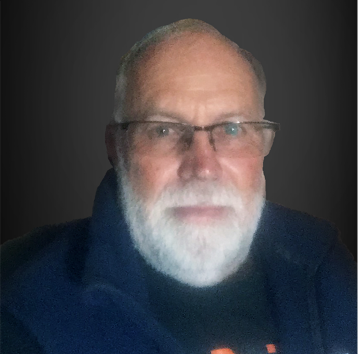 Owner Operator Robert Steve Fox
I began my work career following my graduation in 1970 from Silver High School in Silver City NM and one year of college at Western NM University. I joined Combined Insurance Company in 1973 as a commissioned sales representative. I spent sixteen years with Combined and held many positions including; Sales Manager, District Sales Manager, Regional Sales trainer, Divisional Director of Management training and Asst. Regional Sales Manager. In my time with Combined I learned a great deal about hiring, training and managing people. I also had to manage my own expenses as many of the positions I held were commission only. In 1987 I left Combined and purchased a franchise of Management Recruiters International in Vancouver Washington an employer paid fee for placement of personnel in various industries.
I operated this business until 1990 when I went independent as Fox and Associates. I continued to specialize in recruiting and placement of personnel in the financial services industry. My specialization was focused primarily in benefits. With the main focus on Retirement plans both Defined Contribution and Defined Benefit. In late 2003 we moved to Deming, NM (my home town) from Washington where I continued recruiting as well as selling real-estate. We moved here to talk care of my mother who had Parkinson's decease. In March of 2007 my wife and I purchased I-10 Chevron from Robert and Judy Null in Deming. This business has been here for over 50 years now. We are located on the north side of I-10 off exit 82B in Deming. We are the only station on the north side as the rest of the land is owned by the railroad. We get all of the west bound traffic going to Arizona and California. We have greatly expanded our inventory of products to include many souvenir and Mexican/Indian import items. We are very customer service oriented. I am a motivated, honest and trustworthy person. Even though I never got a college degree I have a broad education in life. I have developed extensive knowledge and experience in running a business along with hiring and managing people. I am results oriented and people/profit minded. I recognize results only happen through the quality of people around you.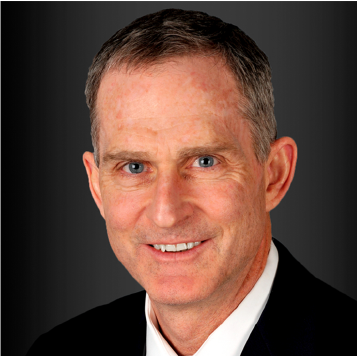 James Brackenbury Retired Senior Executive
James Brackenbury Is a retired senior executive from a Fortune 200 global tier 1 automotive supplier after nearly 35 years. He worked in numerous leadership capacities over his tenure, a number of which included full financial responsibility, strategic planning and annual planning for multibillion-dollar business units. Also included in his tenure were 10 years of international assignments and several joint venture boards. Mr. Brackenbury earned a Bachelor of Science in Mechanical Engineering and a Masters of Business Administration (MBA), both from Michigan State University. Although not a native El Pasoan, he has resided in El Paso since 2005 with his wife and son, who is currently attending the University of Arizona.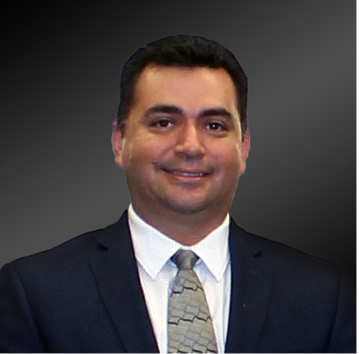 (Public Affairs Coordinator) Oscar Arriaga
Oscar Arriaga has excellent organizational and communication skills. He exudes a passion to build a better credit union for the community. Oscar comprises all functions of Public Information with the City of El Paso. He ensures the City of El Paso, including El Paso Streetcar, interests are represented to the general public, media, local, state, and federal government agencies. Oscar holds a Masters of Business Administration degree from University of Phoenix. In addition, he earned his Bachelor of Arts degree in Communications from UTEP. Oscar is active in a number of community organizations. He is President of the Executive Committee for eFCU. He also serves as a Trustee for eFCU Defined Contributions. He is a member of the Public Relations Association of Southwest.
IMPORTANT ELECTION NOTICE
In addition to the nominated slate, a qualified member in good standing may be placed on the ballot of nominees for a position on the Board of Directors by petitioning for inclusion on the ballot. Nomination by petition requires the following: Submit a petition signed by at least one (1) percent of the members (220 signatures). Signatures must be of members in good standing with the credit union. Submit a statement of qualification and biographical data, 125 words or less. Submit signed affidavit stating an agreement to the nomination and promise to serve if elected. Petitions and affidavits to serve are available at the Credit Union's Administration Office which is located at 8820 Gazelle Drive. Petitions must be returned no later than 5:00 p.m. February 22, 2019. By March 19, 2019, all qualified members 16 years of age or older, in good standing, will be mailed a ballot with instructions and deadline for return. When only one member is nominated for each position to be filled, no ballots will be mailed out. The Chairman of the Board of Directors will declare each nominee elected by general consent or acclamation at the Annual Meeting. An independent accounting firm will tabulate the ballots if necessary. The results will be announced at the Annual Meeting to be held on Wednesday, April 17, 2019 at 6:00 p.m. at the Wyndham El Paso Airport, 2027 Airway. If you have any questions regarding the election process, please contact the Board Secretary, Linda Gonzalez-Hensgen, through the Credit Union at 599-6801.