Start using your upgraded eBills today!
eBills allows you to view payees, upcoming bills, payment history and account balances at a glance.

Plus, you can make a payment with just one click from your dashboard. Here's how easy it is:

Log in to your account

Click the eBill Tab to access the home page dashboard

Find your payee

Enter the payment amount and date

Click "Submit"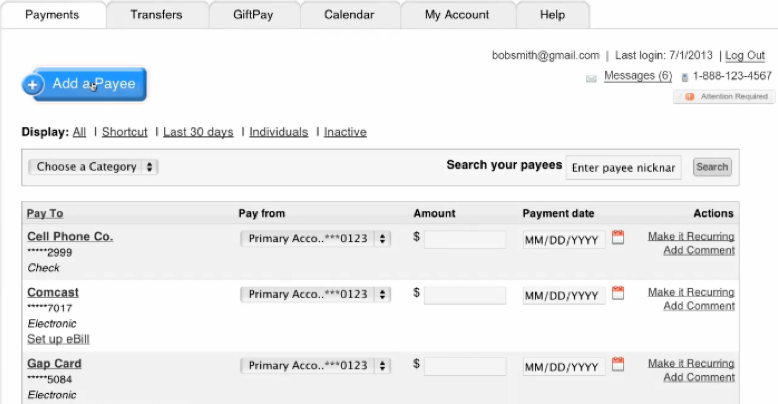 If you need to add a new payee, just select the "Add a Payee" button at the top of your dashboard.

From the Dashboard View, you can view Pending Payments and Payment History from the Right Side Bar.

For more information about adding payees and scheduling payments, go to the "Help" tab in your eBills.

To learn more, watch this helpful step-by-step demo . If you have questions about your account, contact our Service Support Center at 915-593-5866.
There is a monthly $6.00 eBill fee if you enroll and do not use the service. To avoid this fee, utilize the service at least monthly.